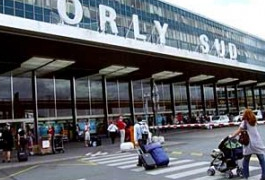 Orly airport is one of four to be found in Paris. It is situated 19 kilometres south from Paris, 25 minutes by car in normal traffic. The public transport connections as in all the other airports are varied and good, for example trains or buses. The cost varies depending on the type of transport chosen.The choice of transport can end up being expensive if travelling alone and can also create difficulties when trying to get to your destination in Paris especially if you do not know the city.
Travelling by a private taxi from Orly or to Orly is much simpler and easier for any tourist who doesn't know Paris, and obviously when travelling with at least two friends or relatives it is much cheaper. Inside the airport you can take a shared taxi, but this is not advisable as the drop off time for each passenger will be different and may not correspond to yours. The waiting time is considerably longer and travelling in a shared narrow space can be uncomfortable.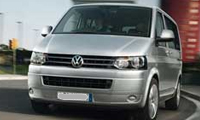 The Orly taxi service is active 24 hours a day and the only thing you need to do is book in advance. Not only you have the possibility of being driven by a fully regular and licensed driver and of saving money, avoiding deceptions by other drivers you may encounter who will want to charge more than is necessary, but you also have the chance to know the price of the transfer in advance and to fix it so there will be no surprises when you arrive at your destination.
The booking form for the service requires the information necessary for the driver to conduct the service in the most professional way. It is necessary to fill in the airport of arrival, the exact time of arrival, but if you also fill in the flight number, operators are able to verify that the client has not made any errors when filling in the details.
When booking a taxi to or from Orly in advance, you have the confidence of travelling in security as you will get to know the driver before you travel and the journey can also be programmed into the satellite navigation system to give you maximum security. It should also be noted that the car in which you travel will be fully licensed for the service, so, in case you may need a receipt and have forgotten to order one it will be given to you during the service or sent by email.