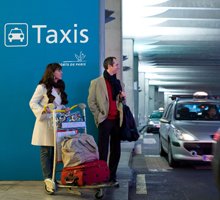 Paris have airports situated at least 20 km away from the city centre.
However, most of the touristic attractions can be found in the centre, which means that hotel prices increase considerably. When traveling a tourist tries to save money by choosing low airfares, hotels outside the city centre and city transit transfers. However using this slow method of transportation during a vacation takes away from the visiting time. Sometimes we find ourselves at the end of our trip regretting we haven't taken advantage of everything the city has to offer. Our company helps tourists avoid this feeling! Our taxis will transfer you directly from the airport to the hotel and back, as well as around town. With help from our English Customer Support service language is no longer a barrier and your vacation is sure to be a success!
How it works: Once arrived at the airport our driver will be waiting for you with your name written on a card. Then, he will drive you to your destination. Our company website also offers you the possibility to calculate your transfers prices in advance. No more surprises!
There are 3 airports in Paris: Charles de Gaulle (30 km NE), Orly (20 km S) and Beauvais (90 km E). It is well known that many times a tourist takes a taxi from one of these airports without knowing in advance the cost of the trip, but once arrived at destination he has to pay much more than expected or stated on a website.
Book your Taxi by filling in the form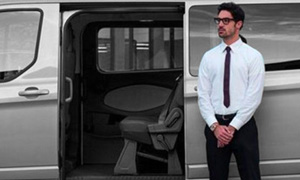 Once you place an order on our website we will email you a confirmation number, the total price of your trip (which you have already calculated) and a phone number in case of emergency or problems. We drive licensed professional vehicles, in a different colour from the white Parisian Taxis.