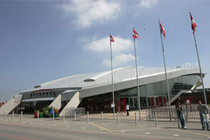 The furthest airport from the French capital takes its name from the small city in which it is situated: Beauvais. It is in the north of Paris, 84 kilometres away from the city centre which normally takes between 60 and 75 minutes depending on the traffic. It is one of the most efficient airports in France. Regarding the links to Paris there is a bus which transports passengers to specific destinations such as Porte- Maillot, obliging the tourist to change buses.
Calculating correctly, if travelling in a group of a minimum of three, then a taxi is a more economic transport method if you consider the cost of each bus ticket from Beauvais to Paris, the cost of the local bus in Porte Maillot to the hotel and the transportation of luggage without mentioning the potential stress caused by the idea of getting lost. The comfort of a private transport is evident, you will reach your hotel destination directly without needing to change buses or trains in a city where you do not know the streets and the main places.
Book a private Beauvais Transfer: fill in the form now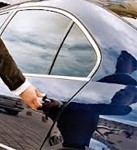 Depending on the booking and availability of the drivers, the taxi service will be carried out by a French speaking driver: although in this case the client doesn't need to speak the language as the driver will know the details of the transfer and will take you to your destination with maximum professionalism.In all cases any transfer service to or from the airport will always be booked some time in advance, above all in Beauvais where, depending on the time, there may not be vehicles available for your transfer.